Features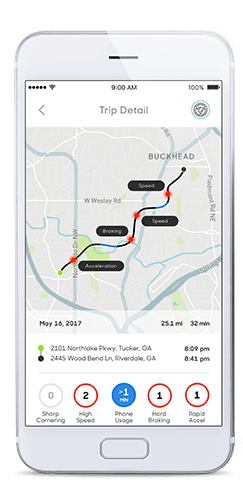 Safety Score

See how you score when it comes to safety. Safety Score uses your phone to create a score based on your acceleration, speed, braking and cornering. Plus, get tips and toggle on/off at your convenience.

Navigation

Go from point A to point B and everywhere in between. Get turn-by-turn directions with traffic updates and route options, and search for locations by name or address.

Local & Travel Discounts

Access hundreds of local coupons and discounts for retailers, auto service providers, restaurants and much more. Plus, an online booking tool to help you save on hotels, flights, cruises and more.

Location Sharing

Stay connected with your loved ones on and off the road. Create groups with your friends and family to share your phone-based location, send ETAs, and set check-in alerts for when they go to your favorite places.
Frequently Asked Questions
Do I need to be a Verizon Wireless customer to use Hum?

Not at all. You can use the free Hum App without a Verizon Wireless account. Simply download the Hum App from Google Play or the App Store to get started.

Where can I download the Hum App?

For Android users, download the Hum App from Google Play.

For iOS users, download the Hum App from the App Store.

Can I still access my Hum account if I don't have the Hum App?

Yes! Just visit the Hum Customer Portal from your computer, tablet or mobile browser at customer.hum.com
GO TO FAQ